Enquiry
Thank you for your interest in this item.
Please fill in the form below and we will get back to you shortly.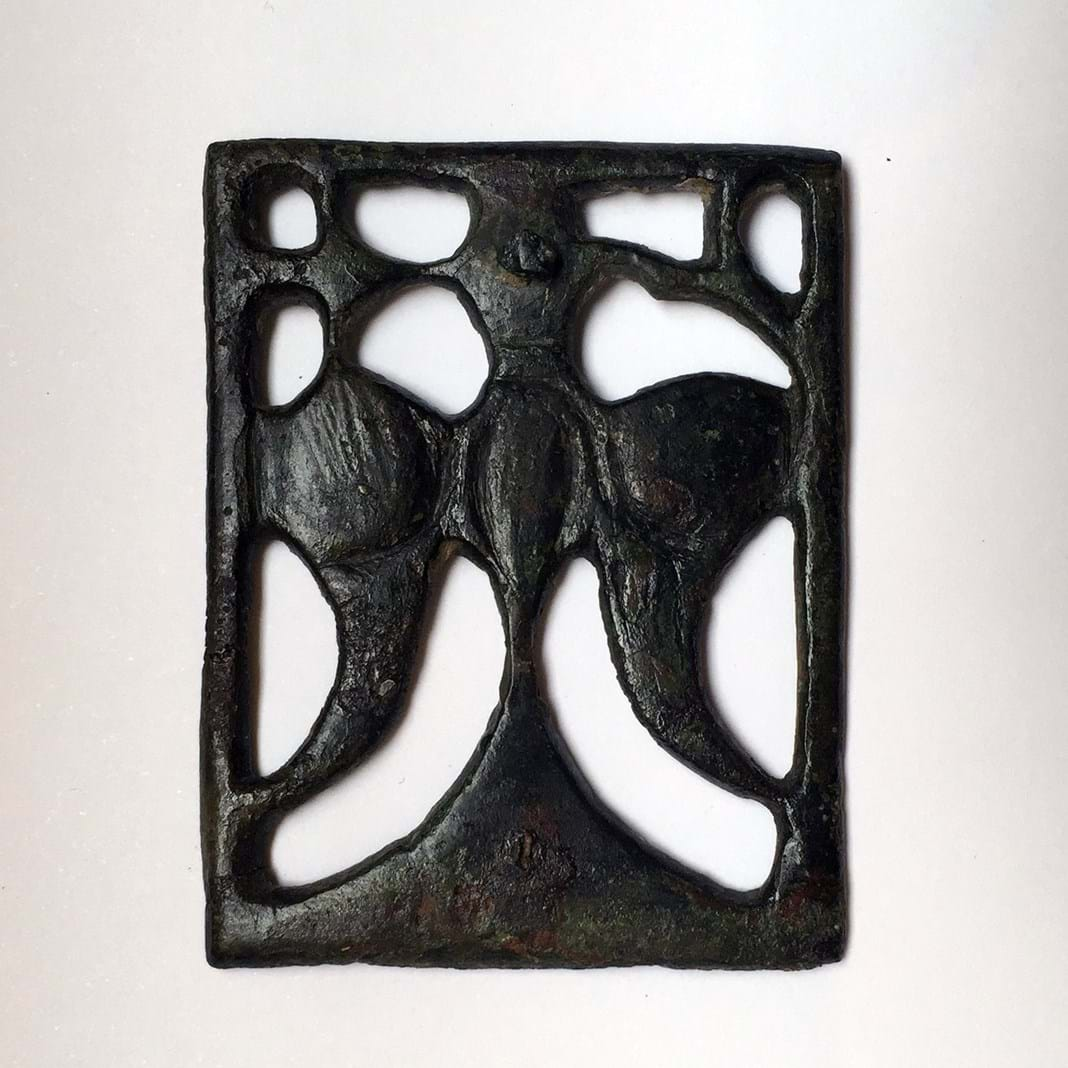 R001059
Ayyubid rectangular plaque with an eagle in openwork
Made of cast brass with two fixing holes indicating this decorative element was intended for attachment onto a wooden or metal surface.
Origin
Syria or Egypt
Date
Ayyubid period, 12th-13th century
Height: 6.1 cm
Width: 4.8 cm

Provenance
Sotheby's, London, 19/10/1983, lot 28
Acquired there by AXIA
Exhibited / Published
An almost identical plaque measuring 6.8 x 4.7 cm was sold at auction in Paris (Art Curial, 01/12/2014, lot 29) for EUR 1,560
£ 350