Enquiry
Thank you for your interest in this item.
Please fill in the form below and we will get back to you shortly.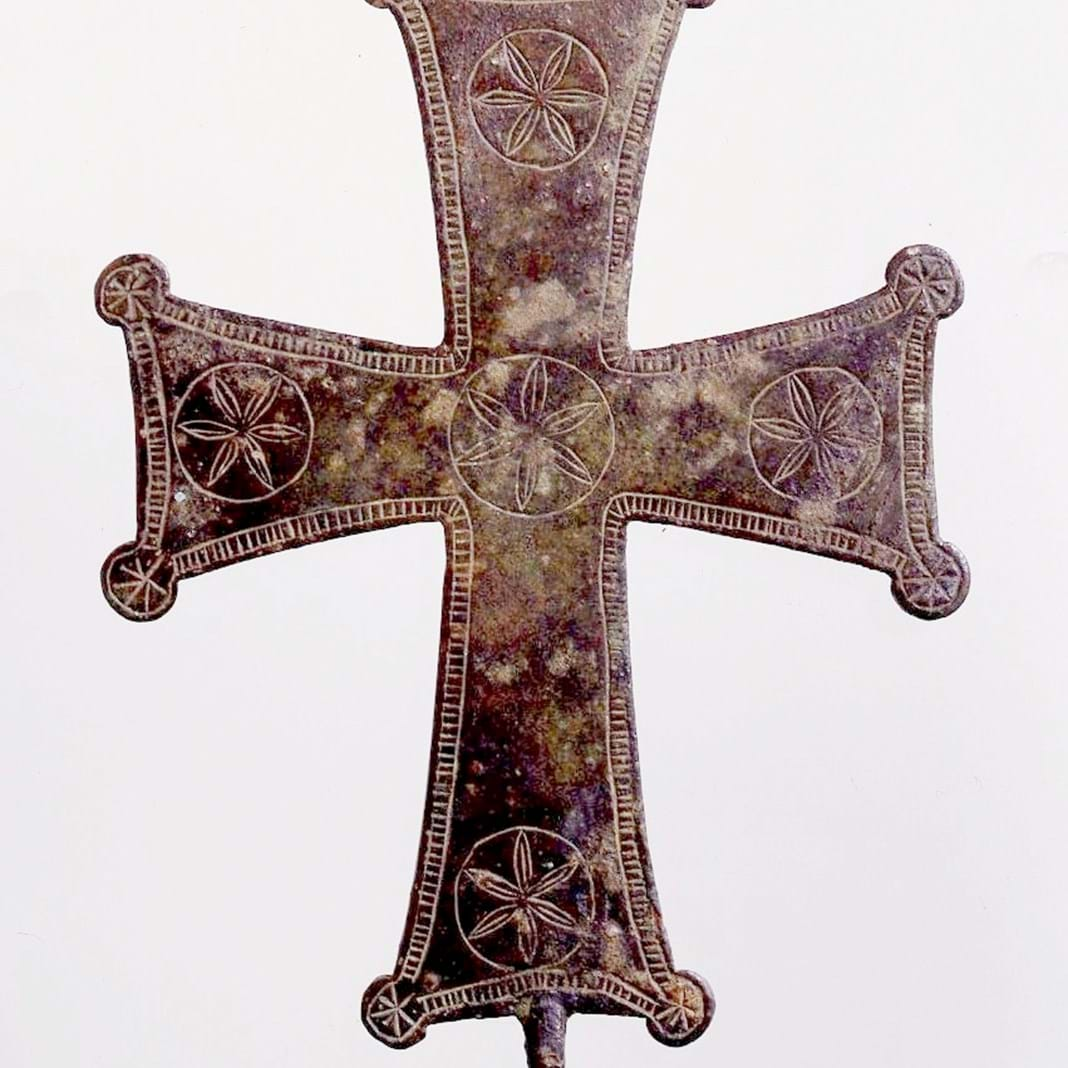 R001251
Byzantine portable cross
Of the patée type on account of the small discs (paws) at the corners of its flaring arms, the cross is made of cast brass and engraved with roundels containing six-petalled flowers.  Ornaments of this type are commonly found in early Christian silverware and  architectural decoration.  At the base, the remaining part of a small flange, or tang, indicates that this small cross was probably once fixed to a handle as a portable item of personal devotion.
Origin
Asia Minor, probably Cappadocia
Date
5th-7th century AD
Height: 14 cm
Width: 10.5 cm

Provenance
Private collection, Munich
Exhibited / Published
East Christian Art, London 1987, cat. no. 30
£ 950