Enquiry
Thank you for your interest in this item.
Please fill in the form below and we will get back to you shortly.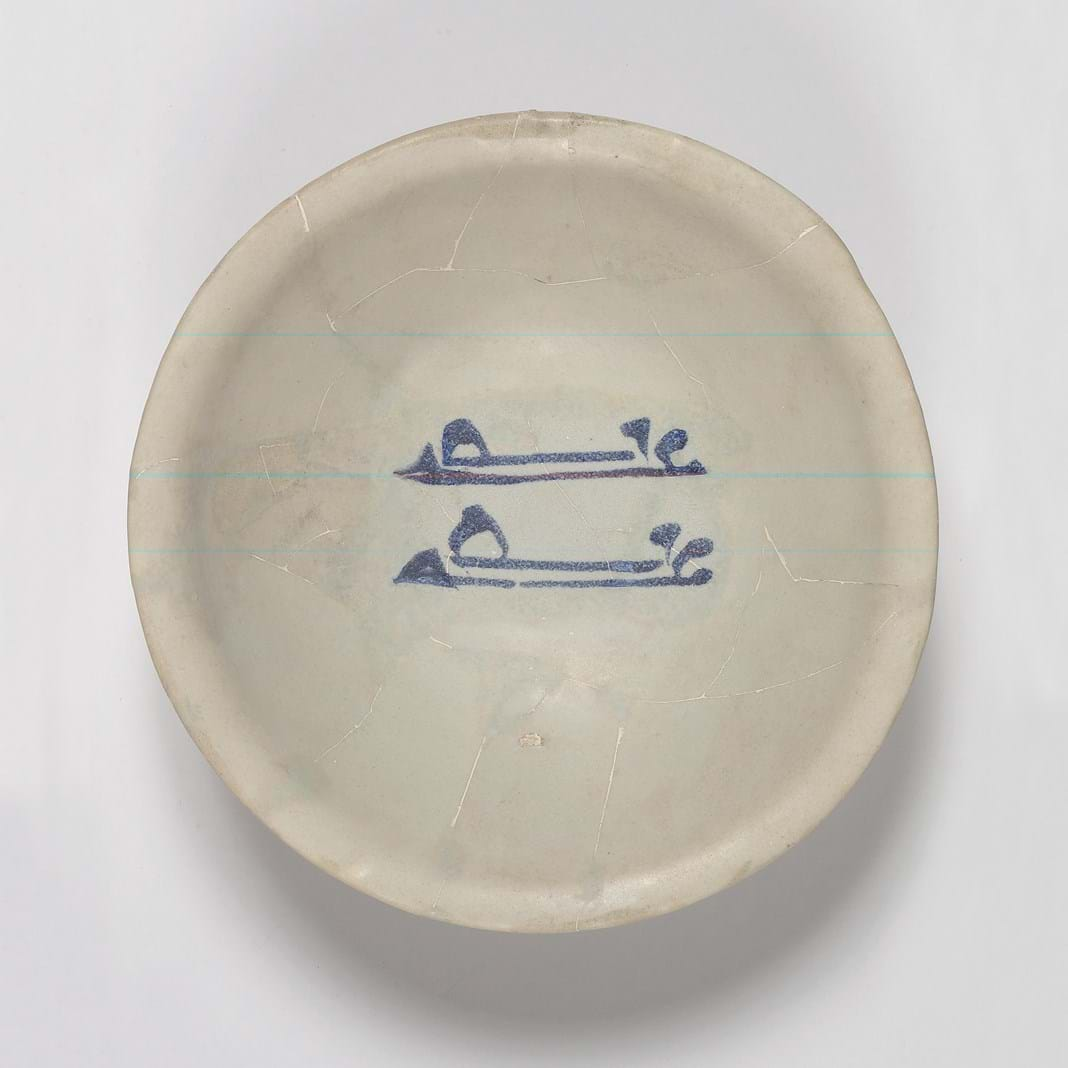 R002267
Abbasid blue and white tin-glazed pottery bowl
Decorated in cobalt blue on a white ground with two lines of kufic inscription across the centre. Manijeh Bayani tentatively read the inscription: "His (God's) servant" repeated twice. 
Origin
Mesopotamia
Date
9th century
Diameter: 20 cm

Provenance
Yacob's Gallery, 15/09/1999, via R. Ghavami
Exhibited / Published
Blue & White pottery from the age of Harun al-Rashid, at Axia 17 Nov. to 10 Dec. 1999, no. 5.