Enquiry
Thank you for your interest in this item.
Please fill in the form below and we will get back to you shortly.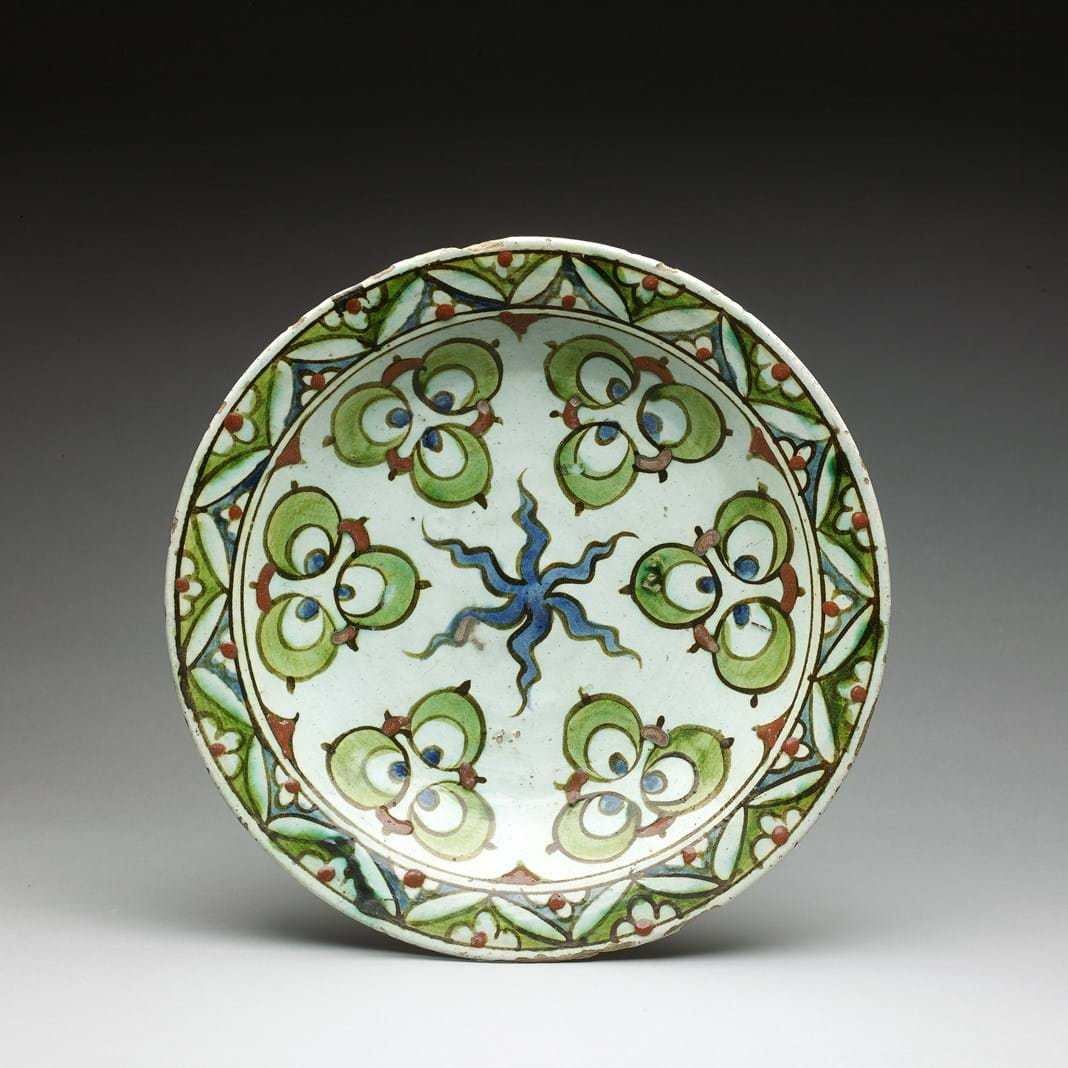 R003015
Iznik plate with cintamani
Painted in cobalt blue, apple green and brownish red with a central wavy six-legged starfish surrounded by six clusters of bold cintamani, a quintessentially Ottoman motif of central Asian origin.  It has a low foot and a sloping rim decorated with triangular motifs containing truncated prunus blossoms.  This is an unusually well-executed piece from the last phase of Iznik production. 
Origin
Ottoman Turkey, Iznik
Date
ca. 1620-40
Diameter: 30.4 cm

Provenance
The Estate of Louis Bowen, New York
Christie's, London, 15/10/2002, lot 310
Acquired there by AXIA