Enquiry
Thank you for your interest in this item.
Please fill in the form below and we will get back to you shortly.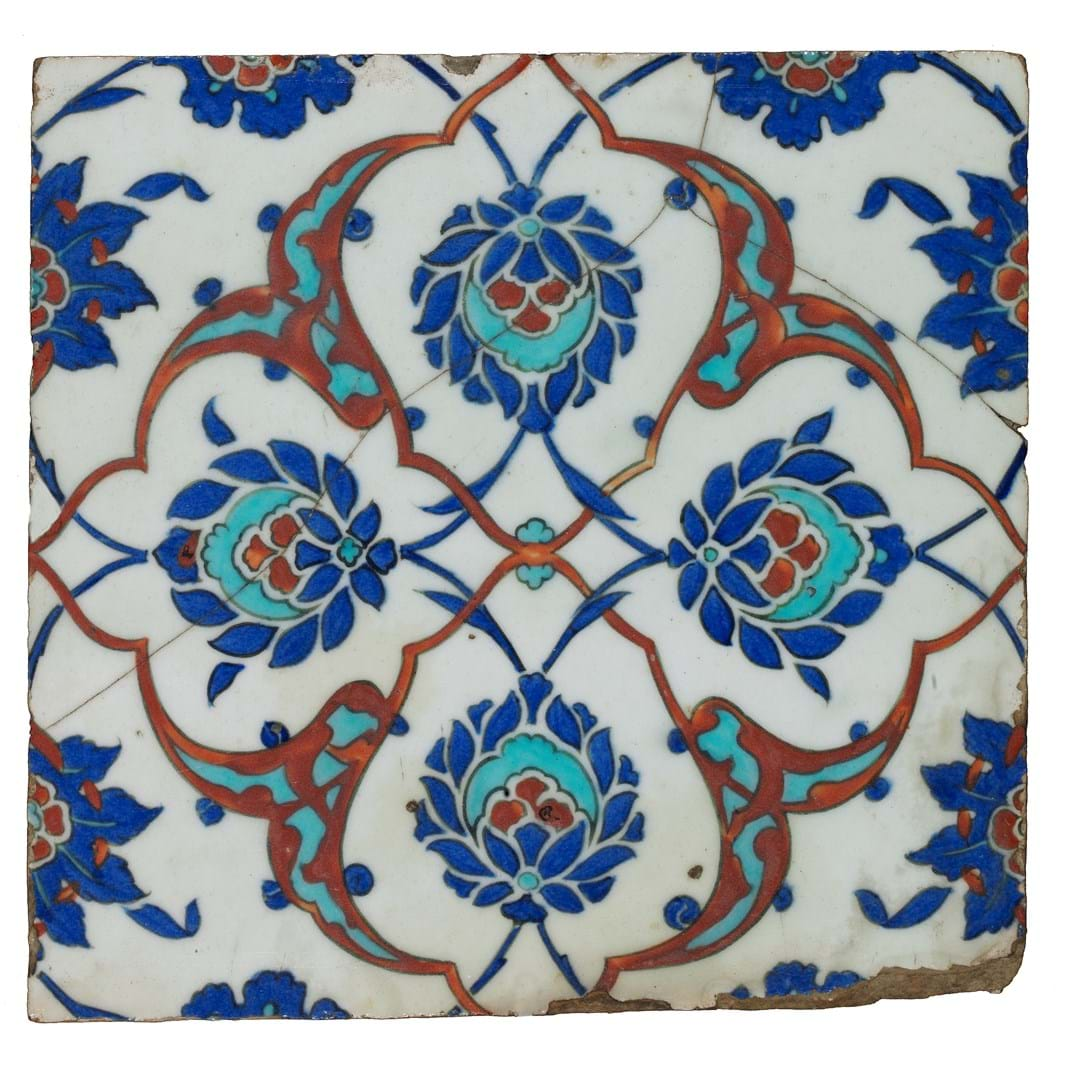 R003055
Iznik pottery tile with a 'Rumi' arabesque pattern
With lotus palmettes and split-leaf arabesques in a quatrefoil arrangement. Painted in cobalt blue, bole-red and turquoise outlined in black.
Origin
Ottoman Turkey, Iznik
Date
ca. 1570
Height: 24.5 cm
Width: 23.6 cm

Provenance
Bonham's, Knightsbridge, 16/10/2003, lot 247
Acquired there by AXIA