Enquiry
Thank you for your interest in this item.
Please fill in the form below and we will get back to you shortly.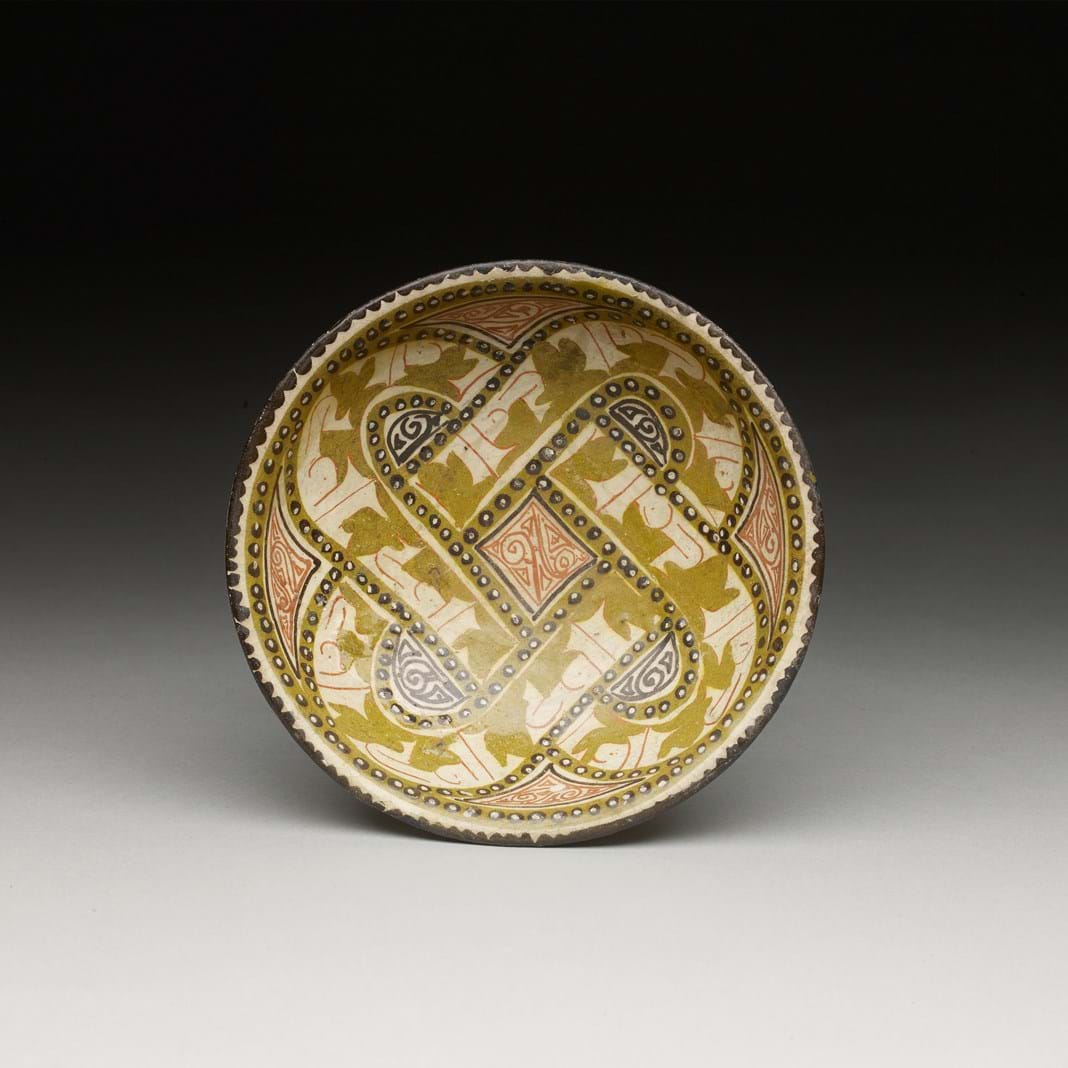 R003205
Samanid Sari-type Nishapur slip-painted pottery bowl with central "knotted" medallionn
The "knot" consisting of two interlocking oval links, each consisting of a broad band of Kufic inscription edged with a row of pearls. 
Date
9th-10th century
Diameter: 14 cm

Provenance
London Trade (D. Aaron)